The playdough stash was getting a little old so I decided over the weekend to make a favourite of mine from childcare days… I call it Magic Marble Playdough!
It is a great way to involve children in colouring their own playdough and provides opportunities to discuss light and dark and all things colour.
It is an activity better suited to 3 yr olds and up but young children such as my toddler twosome can still join in and see the results of their efforts…with a little help from Mum or course!
How to make Magic Marble Playdough
You start with a batch of plain playdough (I use my microwave dough recipe found HERE ) and shape into rough balls (older children love to help with this part too!)….
Then make a small well in the centre of each ball and sprinkle a little paint powder in the colours you like….
Fold in the hole so the playdough still looks white and place on the table ready for the children to begin to knead….I started the process off for the toddler twosome as you can see here….you will begin to see a marbling effect of colour…..the suprise for the children is what colour the white dough will become!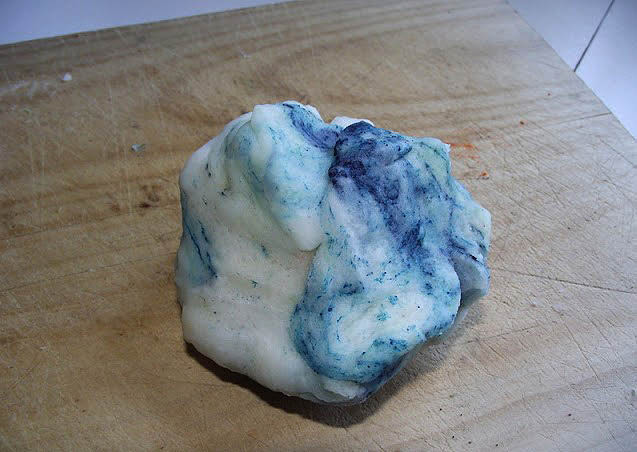 The longer they play with and knead it the brighter the colour will become!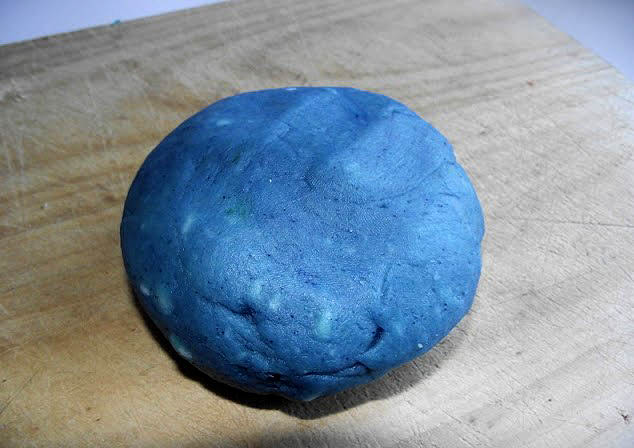 Or perhaps they will just like to have fun creating their own marble effects!
And for younger hands there is just the fun of different colours and the joy of playdough! 
Tara was particularly fascinated with the colours becoming darker as she played!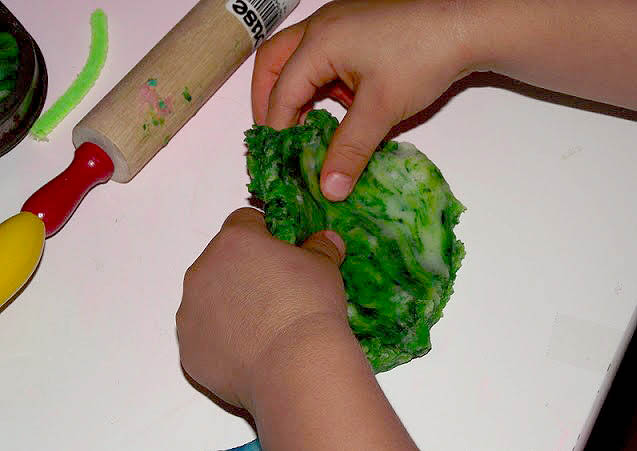 Simple toddler fun lining up the colours…..
More pressing…look what's happening!
Of course the marble effect only lasts a short time….but that's the magic of it…..give it a try………I hope you enjoy!
Want to save this idea for later? Pin the image below to your
Pinterest
account!
Jodie Clarke is an early childhood professional supporting educators who want and need to stay passionate about the work they do! She has 30 years hands-on experience in the early childhood and human services sectors across many different roles.
Jodie is mum to 3 in Australia and has already helped thousands of educators with their work through her popular blog posts, activity ideas, online training and e-books.