We've been enjoying some fine motor colour mixing. I love finding ways to modify activities so toddlers can enjoy some creative fine motor play too and this is one of our favourites!
When I saw these basters on special for 99 cents at our local Coles I was a tad excited! I knew they would provide a
fine motor challenge
for the girls while being fun at the same time!
There was very little set up required….I filled some empty containers from the recycle box with water and then added a little edicol dye to make some lovely bright colours. A little absorbent paper towel and a few other trays and containers from the recycle bin and the colour mixing invitation to play was ready….
The girls both began to investigate in very different ways….Ruby began by squirting colours into the trays and Tara used a spoon to explore each colour tentatively first.
The large squeeze heads of the basters provide a real challenge to developing fine motor skills and Ruby had to practice being able to pull up paint into the baster and hold it until she was ready to release.
As they grew more confident with the large droppers the colour mixing and creating on paper towel began. This is definitely an outdoor activity as the basters hold a lot of liquid, some is absorbed on the paper towel but a lot does run to the ground as they pour, squeeze and experiment with placing colours on top of each other.
Ruby really enjoyed filling the egg carton cups…..
While Tara had lots of fun dropping paint and mixing colours in the trays….
The photo below shows the grip Ruby continues to use when grasping…at this age (3yrs)I would prefer her to be using her hand on top of the spoon to give her more control but it is something we are working on.
Activities like this that require the use of her fingers and wrist help to strengthen those muscles. I gently rotate her hand to the preferable grip and show her how to use tools (including spoons when eating) in this way.
She did a lot of scooping with the spoon and then turning over to drop paint onto the towel….lots of wrist rotation in this activity.
Tara has more control over her wrist and finger movements and really seemed to enjoy using both hands to squeeze in different ways to achieve different results on her paper towel.
They created some lovely patterns and enjoyed talking about the colours they were using…
A simple activity (as always!) but one that really gave their problem solving, fine motor and eye hand coordination skills a workout!
To extend on this activity you might like to use some smaller droppers like we did in this activity. 
This water paint can be reused until it runs out so we have had quite a few days of this activity keeping the girls busy, I just left it set up on the table outdoors…you don't need to keep using paper towel, the colours running and mixing on the table are lots of fun too! Simple, fun and a workout for those fine motor muscles!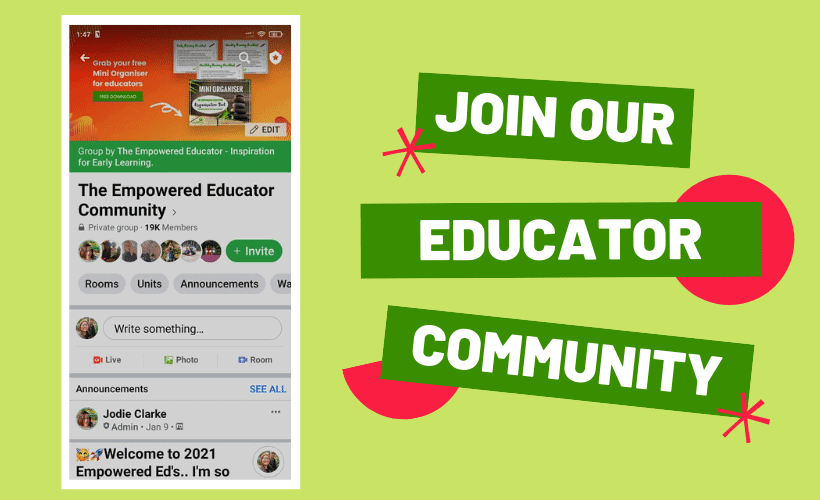 Jodie Clarke is an early childhood professional supporting educators who want and need to stay passionate about the work they do! She has 30 years hands-on experience in the early childhood and human services sectors across many different roles.
Jodie is mum to 3 in Australia and has already helped thousands of educators with their work through her popular blog posts, activity ideas, online training and e-books.