Do you worry about how to increase or create more opportunities for parent communication and belonging? As not only an educator but also a parent that has used different forms of childcare for my children over the years one of the things that can really leave me feeling left out of my child's experiences and learning at daycare is a lack of communication between educators and parents.
I want to feel as though I have shared a little part of their day when I pick up in the afternoon, I want to know whether they were happy or sad, busy or tired, and something they did that day that perhaps I could chat about with them at home to show my interest in their day.
Parent communication should be an important part of any early childhood service. Talking to parents should be a high priority and there should be other options and systems in place for when a child's educator hasn't yet arrived or has left for the day before a parent can speak with them. When I worked as a director this was something I always expected other staff to understand and embrace.
If parents are informed it will also help the children to feel a sense of agency and belonging within the service as they will be able to share their day with their educators and with their parents from a place of inclusion and security.
Every educator and service will communicate differently but I wanted to share a few ways I have personally used to help parents and children feel as though they are an important part of my early years' environment whether that is home or centre based….
First impressions count and I like parents and children to feel as though they are entering a welcoming space. I like to set up a little table near my front daycare entrance gate that shares photos of the children who will be coming to play today.
There are also a few little toys that get changed around each week. The toys encourage little hands to get busy if their emotional and sensory system needs a moment before entering care.
The idea is that the children will feel welcome, part of the environment that they are about to enter and feel a sense of anticipation to see new or old friends. They should feel as though they belong.
It's so easy to make and set up. I used an old corkboard I had and then laminated some A4 size paper as seen below. I used velcro dots and laminated pictures of the current children in care to ensure a quick and easy swap of photos each morning.
My girls love to go outside early with me and place all the photos for the day ahead.
Sign in areas, front gates and entryways are fantastic opportunities to help parents and children feel connected to your service. As well as my table at the front gate, I also share photo observations on the doors and walls,
a fairy garden
to distract anxious little people or keep siblings busy and communication pockets with the children's names.
I use photos a lot throughout the sign in area as they provide wonderful opportunities for children to engage in discussion with friends and parents as they find themselves among the pictures.
They also allow younger children who can't yet recognise their name an opportunity to feel welcomed into our home and a place to hang their hat or bag or washer that is especially for them.
Many children are visual learners and photos help to engage immediately. They can also help busy parents and carers feel connected to their child's play environment even if they are in a rush.
Photos can be compiled into
books
and collages to be looked at, discussed and shared.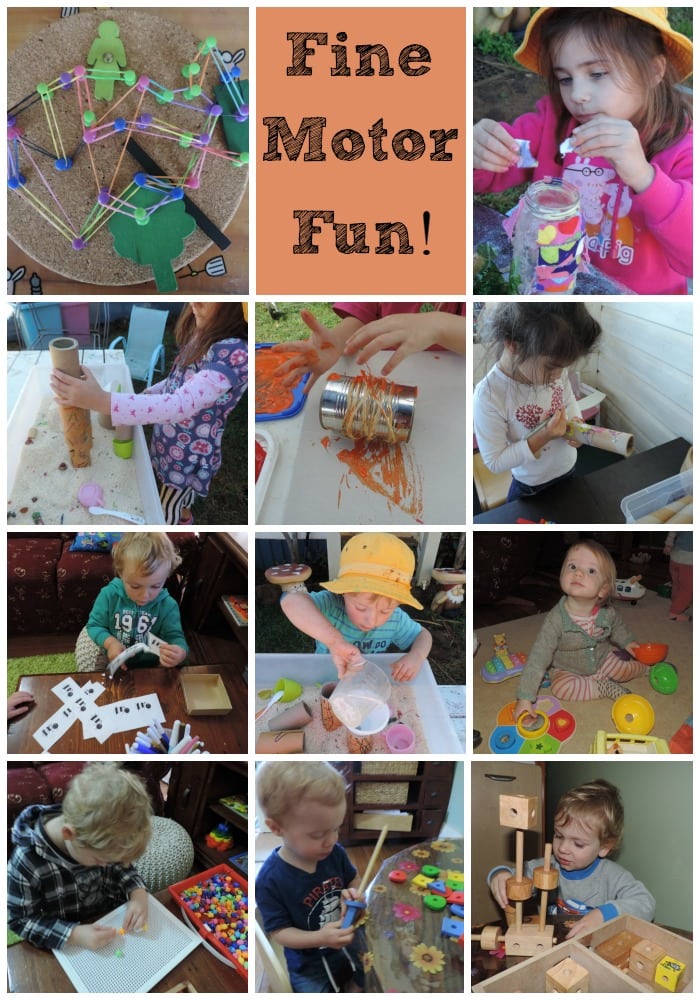 I enjoy creating and displaying monthly photo collages at child height throughout the learning space. I group the collages into different areas of play and learning which also link back to the Early Years Learning Framework and help me to explain to families the learning outcomes and value of 'just playing everyday'. The printable posters I created also help to simplify and explain the process for parents and carers. If you would like to display some for your own families you will find 3 different versions to suit your early learning service type. I purposely made them colourful and easy to read with text bubbles in the child's voice so they catch a busy parent's attention but are also quick to read. You can find out more about the
EYLF version here
,
MTOP version here
and
QKLG version here.
At the end of each month, I put my collages into a folder to form a pictorial record of our year. Both parents and children enjoy wandering through activities, friendships and memories and they become a valuable promotion, reflection and observation tool as well….I'm all for saving time and using one resource to meet a range of documentation purposes!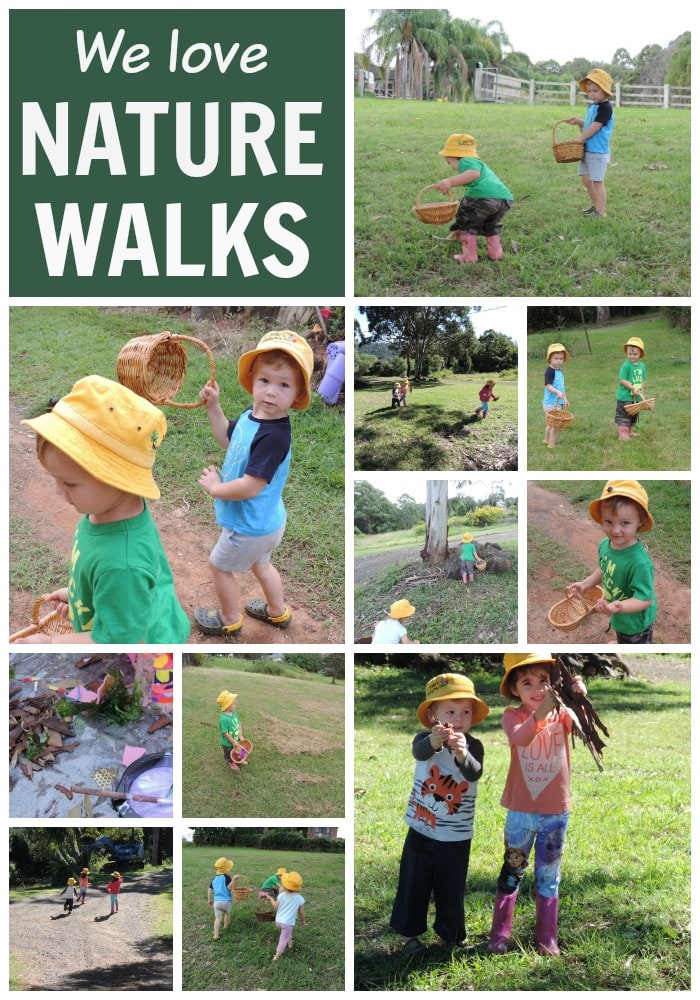 I display a weekly program (the picture actually says fortnightly program but that is when I first started with only a few children attending) which also includes activities planned from the children's interests, spontaneous activities and individual focus child activities.
A program isn't just about what I want to plan for the week ahead though…. it's a map of the children's interests, strengths and child initiated play. It is an
evolving document
and it is simply written and easy for parents/ carers to understand and perhaps comment on. You can see my template pack of
similar forms for educators HERE.
Each day I write up a daily reflection at rest time. As educators and parents we all know rest times don't always go to plan so sometimes it has to be finished when my own children are in bed for the night and emailed through to parents!
It really only takes me 15 minutes to write up though usually. I just insert a few photos, share some moments in the children's own voice and a few of our favourite activities and their learning outcomes. There is also a section for considering where the activities and experiences from today might lead us. An editable version of the
Our Day form is in the resource shop
for those that would like to try this method.
I usually aim to try and have these displayed near the sign in sheet by pick up time but parents understand that this might not always happen and there is nothing wrong with being very honest about this…sometimes it has just been one of those days and that is when you just make sure to connect verbally or speak to a colleague who will be available to talk to the parent if you have gone home. I do also send home copies for parents to read later and look through with their children at home when a little more relaxed. This might be done via a printed copy placed in the bag or just emailed instead – it depends on the families needs as not everyone will choose email, apps or Facebook groups and it's important to be aware of this and ask a parent or carer's preference so they don't miss out.
I like to keep Our Day forms into a folder each day and they then form part of the documentation cycle and collection of evidence. They also sometimes form the basis of an observation or learning story so they are worth doing and save time meeting planning cycle steps in the long run! I actually keep them in a separate folder on the computer as well and convert them to a PDF document so they are easy to email through to parents or upload to the cloud.
If you find that sort of form too difficult to get done each day with a large group you might like to try something like the small collages below with information that is easily understood and quickly read by parents and the children love to see themselves playing! Either email through or print and display. Simple and effecctive they are still a valuable tool for family communication and often prompt engagement and conversations.
I have also completed a
'My Day' type form
for many years – it's set up as a quick tick and circle type form with space just to write a line or two. The one below you can just
quickly type into and insert photos
but before we were regularly using tablets and computers I used to just draw up 4 small notes to an A4 page then cut and have ready to circle and add a line about that child's day. It still only took 10 minutes or so to get through 20 because most of the sections were just circle or tick. Parents have always loved them!
Something else I have used over the years is a simple communication book that goes back and forth between home and care each day. I have found this more effective in a home daycare type service as it is easier to see the parent at drop off and home time to remind them to use the book!
I like to personalise them with the child's photo and a name and they only take a few minutes to complete. I did something very similar to this format when I first became a room leader in a centre over 20 years ago. I received such wonderful feedback from parents that I always include a version of them whenever I am working with children and parents. They are a fantastic tool to use with Baby and toddler parents who need that extra information about nappy changes, sleep times, bottles, feeds etc.
I have spaces for parents to include anything they would like me to know before the day begins and an area I can leave my own comments on the day.
The other sections are mostly a circle or tick so they take little time at all to complete but give parents (hopefully) a nice overview of their child's day and a few of their favourite moments.
Older children love to take the books out of their bag each morning and put away at the end of the day. It's a lovely way to introduce ownership of belongings and a strong sense of self-identity.
As I mentioned before though it's certainly not the end of the world if it has been one of those days and you haven't had a chance to get anything written or completed for your parent communication! BUT, it then becomes even more important to spend time with the parents/carers at pick up time and share some moments from our day. If you are in a long daycare, school-age care or occasional care setting working different shifts it is so important that you have a good communication process in place to relay important information to parents even if you are not there.
Doing the early or late shift is not a reason to miss making connections with a family and helping them to feel their child is safe and well supported. Some educators do this with a communication book and this can work well but even recognising a parent and calling their child over by name makes a big impact. They may not be in your room but that shouldn't matter. I rarely get on my soapbox about anything but parents not being welcomed and acknowledged in some way always annoys me….I've heard all the excuses but it really just comes down to a little extra effort!
There are of course many other ways to help a family feel as though they belong and are respected when they use your service – I've really only covered a few here. The enrolment process, your entry area, the environments, understanding of different family cultures and much more can all have an important impact but in my opinion, a comprehensive and regular parent communication process and policy should always be the first to be developed and understood by both educator and parent or carer.
As long as we always understand and celebrate the uniqueness of each individual child and the way that they play and learn…and share this with parents, communication in its various forms will remain an important tool in every childcare service.
Are you an educator? How do you communicate with parents and children, do you know if they feel a sense of belonging to your service?

Want to network with other early childhood professionals for ideas, inspiration and support?