It's Australia Day on the 26th January here in Oz and it's always nice to get the children involved in some fun crafts that mean something to us even if only in small ways.
I don't often do 'themes' in my planning and programming for the home daycare children but a few Australia Day themed activities is a nice balance I think and a perfect opportunity to incorporate some of the natural materials and explore the native animals in our environment. Of course there is always a bit of room for just plain ol Aussie fun too!
I've collected some fantastic Aussie crafts, recipes and ideas from a few of my favourite Aussie bloggers to share with you…I hope you find some Aussie inspiration!
Aussie, Aussie, Aussie oi, oi, oi!!!!!
1. Mini lamington cupcakes from Childhood 101
2. Wholemeal Anzac Biscuits from Danya Banya
3. How to make Damper Bread  from Laughing Kids Learn
4. Australia Day snack box printable from Three Foot Cooks
5. Cockatoo Pencil Tins from The Craft Train
6. DIY Nature Sensory Board from Laughing Kids Learn
7. Stick and sprinkle Australian flag from Danya Banya
8. Bush Critters from The Craft Train
9. Echidna Grass Head by Mother Natured
10. Boulder Dot Painting by Creative Play Central
11. Books about Australia List  from My Little Bookcase
12. Sydney Harbour Bridge Craft  from Danya Banya
13. Aussie Scented Sensory Rice  from Laughing Kids Learn
14. 10 Aussie  activities for kids from Happy Whimsical Hearts
15. Painting Seed Pods from Mother Natured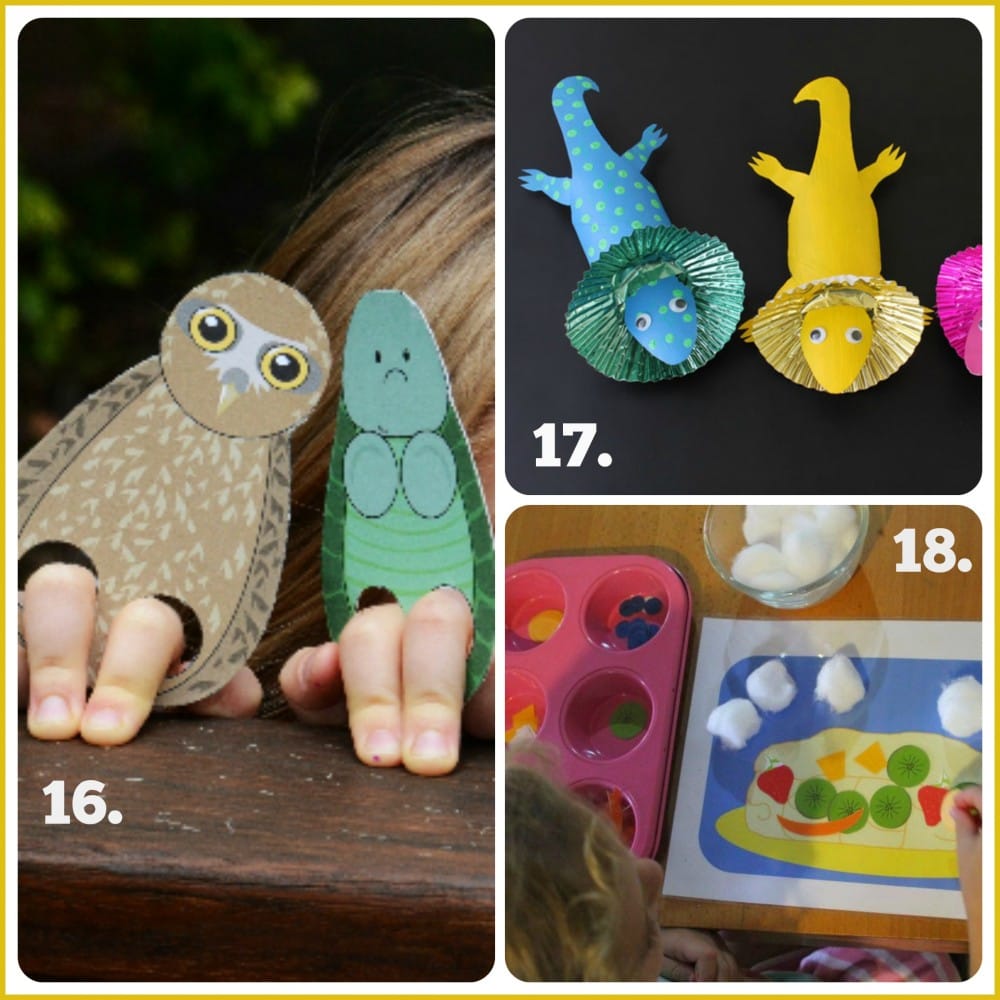 16. Australian Animal Finger Puppets (free printable) from Mother Natured
17. Cardboard Tube Frill Neck Lizard from The Craft Train
18. Pavlova Busy Bag from Three Foot Cooks
19. You might also like to try some Bark Painting – it's one of our favourite activities and the children love to collect the bark as we talk about the types of trees we see.
20.Or why not collect some gumnuts or similar from our wonderful Aussie plants or beach and use them for some fine motor fun!
And because I couldn't resist, one more yummy treat for you to try from Laughing Kids Learn – Cheese and Vegemite Scrolls!!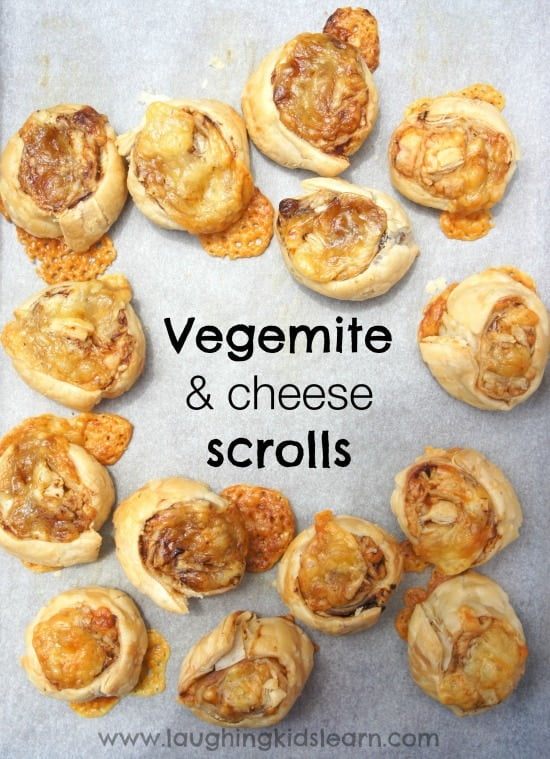 You could check out these fab pinterest boards for more ideas and inspiration too
Pinterest Boards
How will your family be celebrating Australia Day?
Jodie Clarke is an early childhood professional supporting educators who want and need to stay passionate about the work they do! She has 30 years hands-on experience in the early childhood and human services sectors across many different roles.
Jodie is mum to 3 in Australia and has already helped thousands of educators with their work through her popular blog posts, activity ideas, online training and e-books.